Z okazji światowego dnia transplantacji na Facebooku Dody pojawił się specjalny wpis:
Dziś światowy dzien transplantacji! Przyłączcie się do akcji Oddaj Serce. 8 lat temu podjęłam decyzję, że kiedy mnie już nie będzie na tym świecie, zostanie część mnie żyjąca w innej osobie i RATUJĄCA Jej istnienie… A moje serduszko bije w rytmie cza-cza! :) Jeżeli dane Ci było przejść przez ten świat i kończy się Twoja droga, a to co przestaje być Ci potrzebne staje się dla kogoś niezbędne, to oddaj to z uśmiechem na twarzy i podejmij tę decyzję już dziś. Tak jak ja to zrobiłam.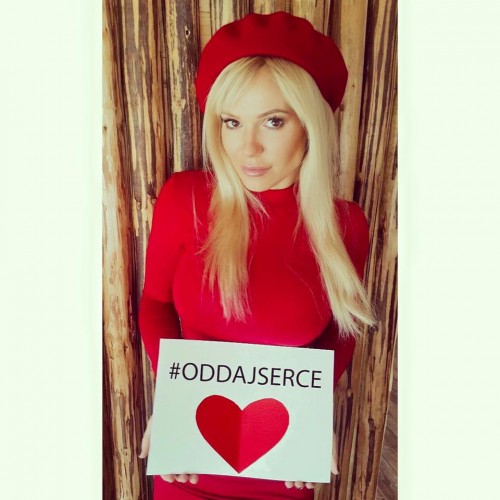 Zachęcamy zatem do odważnej decyzji pójścia w ślady Dody. Jeśli też chcecie uratować czyjeś życie, wystarczy wypełnić TEN FORMULARZ (KLIK!), wydrukować go i nosić przy sobie, np. w portfelu. Zachęcamy do wzięcia udziały w akcji.