Kelly Osbourne, amerykańska gwiazda, odwiedziła Polskę, by promować swój nowy program "Policja Stylu". Super Express postanowił poprosić celebrytkę o ocenę naszych gwiazd. Na pierwszy ogień poszła Doda, która zachwyciła Kelly:
Uwielbiam jej styl. Widać, że bawi się tym, jak wygląda, a wygląda bosko! Ubiera się tak, jak ja bym chciała, gdybym miała jej ciało. Dobrze się patrzy na kogoś, kto wie, że wygląda oszałamiająco i to właśnie jest to wrażenie. No i ta czapeczka "Fuck It" – to moje ulubione powiedzenie.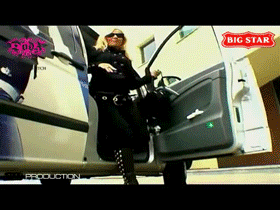 Ocenę innych gwiazd znajdziecie TUTAJ.
---
A TUTAJ znajdziecie wzruszającą relację i zdjęcia ze spotkania Dody z chorą Dominiką, której życzymy zdrowia i siły!