U Dody, pozornie, duży spokój od jakiegoś czasu. Może ma to związek z przygotowaniami do nowej trasy? Mamy taką nadzieję ;)
A oto garść materiałów:
1)Doda dziękuje na Facebooku swojej mamie:
Na tym samym portalu dodała też zdjęcie z sesji dla Glamour:
2)W sklepie Dody pojawiła się promocja na kalendarze!
http://shop.dodaqueen.com/78-kalendarz-scienny-wzor-2.html
http://shop.dodaqueen.com/77-kalendarz-scienny-wzor-1.html
3) Pamiętacie pana profesora, który stwierdził, że Doda nie jest symbolem seksu dla wszystkich mężczyzn?
*bardzo odkrywcze, podobnie jak Marilyn Monroe czy Brigitte Bardot, gdyż co człowiek to inny gust*
Okazuje się, że podobno doznał przez to wielu ataków w Internecie (ktoś coś widział, słyszał?). Cóż…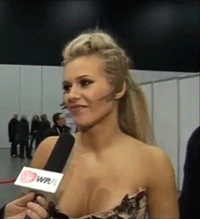 Wywiad z profesorem znajdziecie TUTAJ.
4) I najnowsze zdjęcia na Instagramie. Please, don't leave me. :)