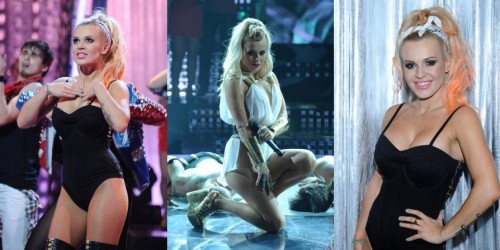 Na portalu onet.pl pojawiły się 22 zdjęcia z nagrania do programu "Jaka to melodia". Wszystko wskazuje na to, że w najbliższym sezonie jedną z występujących gwiazd będzie Doda!
Gwiazda wystąpiła w kreacji znanej nam już z planu do teledysku "XXX" oraz w czarnym body. Cały look a'la lata 80. Seksownie i odważnie ;)
Zdjęcia można zobaczyć: TUTAJ.
OD ADMINA: Tyle w kwestii plotek, iż TVP nie chce Dody w swoich programach. Pamiętajcie – "PODOBNO" w przypadku portali plotkarskich oznacza to samo, co "WYMYŚLILIŚMY, IŻ".